Accounting & Tax Services
Individual & Small business Tax Service
Peace of mind, every time!
We understand that tax code could be very complicated; therefore, we are here to slash your taxes to the legal minimum so you can get the largest refund possible and keep more of your hard-earned money.
Good accounting records are prerequisite for good tax prep outcome. 
Depending on specific business needs, we offer full accounting services, quarterly accounting services or an annual review.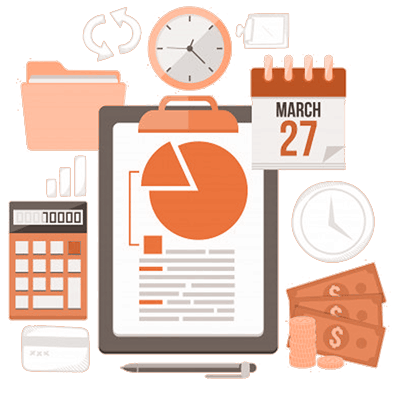 Small Business Payroll Services
We offer payroll services on a very limited base – only to our clients with no more than five employees. Usually, payroll service is done as a courtesy to our small business owners where we can take care of all of their tax-related needs under one roof as a package – bookkeeping, payroll, and tax service. 
Goran has done my taxes for 3 years and has always helped me so much, especially when I moved from New York State. I have recommended St Pete tax to everyone. Turbo tax is not comparable to having it done by a local CPA.
Goran been doing my taxes for years including my LLC and my mothers. Couldn't be more happier. He takes extra time to find every little thing to maximize your return. If you want great professional service, do not hesitate to call and make an appointment!!!
Great service and very knowledgeable! I use St Pete Tax for my personal and business filings. I love that Goran is professional and friendly. I can ask any question at all. Tax time is not fun for me, so at least I feel at ease knowing it will be a seamless filing. Communication is great via email or phone, so scheduling is always a breeze. See you next year, St Pete Tax!
NATP Member and IRS Registered E-File Provider