*** plese note, Free consultation ONLY available off season (May 1st - November 30th) ***
We believe you should only work with the best tax professional based on your particular situation. The tax law is very broad and no one specializes in preparing every type of tax return. In order for you and us to make sure we are the best possible match, we offer a free consultation. During this time, our goal is to learn about you and your unique situation. Only then it will become apparent if we're the best fit.
If this sounds fair to you please contact us to schedule your FREE consultation.
We specialize in preparing personal and small business tax returns. We are very proficient with Small Business – Schedule C, Form 1120s, Form 1065, Rental Properties – Schedule E, Energy Efficient Credit, Child-Related Tax Credits, Earned Income Tax Credit or EITC, Educational Credits.
Have us come to your place of business and educate your employees at absolutely no charge. We can conduct 15 minutes to an hour-long talk at your office or break room.
This free service is aimed at helping employers add value to their company by providing extra education to their employees. Most importantly, our main goal is to teach your employees, members of our community, how they can keep more of their hard-earned money. After all, one's primary concern should be how much it's left after taxes. Because tax planning is an important aspect of our long-term financial goals, we go out and educate people on how to fatten their wallets today and have thousands of dollars more by the time they retire.
Topics of our presentations can be customized to your specific needs. We can also address hot topics and general tax saving tips. We always leave enough time and make ourselves available to answer any specific questions your employees might have. Finally, everyone is encouraged to use our free consultation services throughout a year.
How a short sale/foreclosure affects my taxes
How to retire tax-free or with little taxes
Ins and outs of 401k, IRA, Roth IRA, mutual funds
Schedule A vs. Standard deduction
Do I file joint or separate
What can I deduct and how much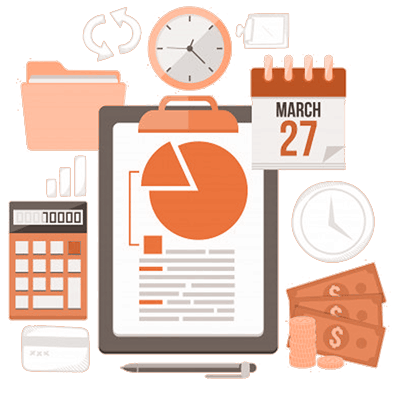 Contact us for free consultation